N SPORT Seat rail Products
Gaming Chair
Office Chair Stand
N SPORT Stand for Gaming Chairs / Office Chairs
Enables Recaro, Bride, Sparco, and other vehicle seats to be used in homes and offices.
The seat angle is optimized for use outside of a vehicle.
The robust mounting frame resists bending.
Floor-friendly casters provide smooth movement.
The legs are made of thin, lightweight die-cast aluminum with an attractive cast surface.
Easy assembly with simple mounting. Hexagon wrench included.
This product is shipped with the tilt bracket and mounting frame assembled. Simply insert the casters and gas cylinder into the stand legs to complete the assembly. Secure the seat with the attached hex wrench and bolts to complete the task.
Accommodates full bucket seats and Armrest can be attached.
Side-mounted seats*1, such as full bucket seats, can be mounted in combination with the general-purpose side stays.
In addition, armrests*2 can be attached.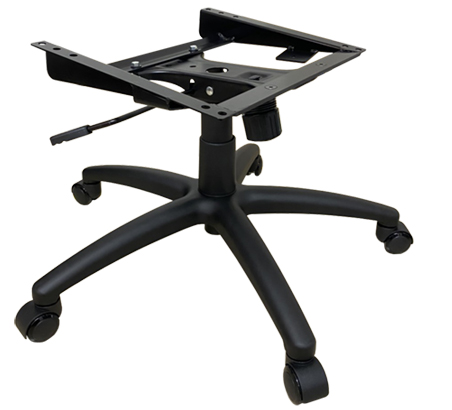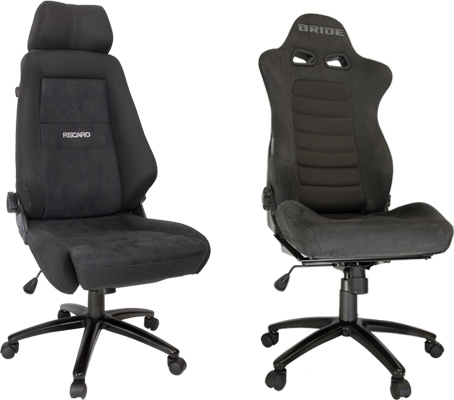 With reclining seat mounted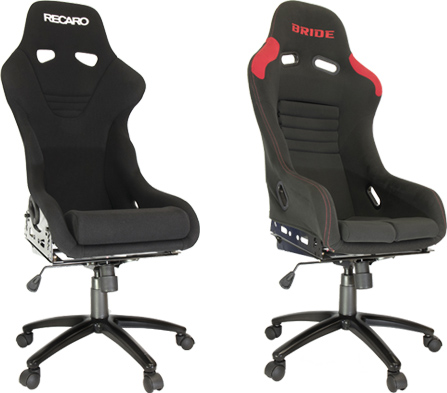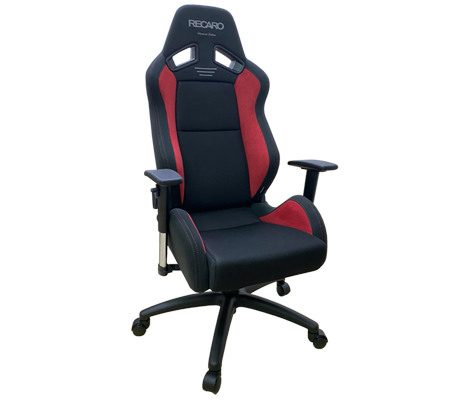 With reclining seat mounted (With armrest)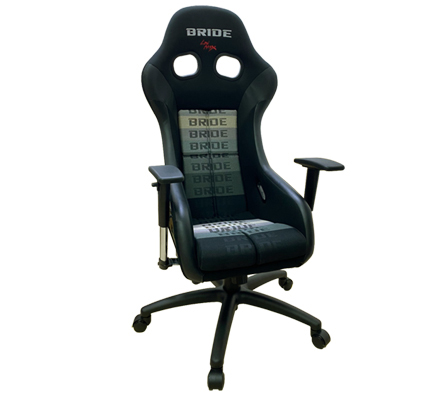 With bucket seat mounted (With armrest)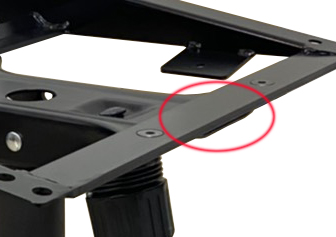 Uses reinforced steel 6mm iron plate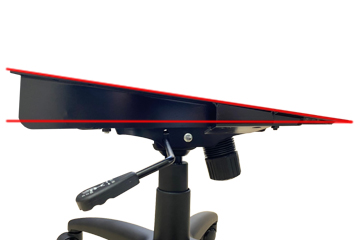 Seat angle is optimized for use outside of a vehicle.
Due to their design application, automotive seats have a steep inclination angle. As a result. the front tends to be too high for use in the home or office, which can contribute to fatigue and back pain. This product features an angled mounting frame to optimize the seat angle for use outside the vehicle.
Now you can comfortably use ergonomic car seats that provide correct seating posture. These seats can be expected to help prevent back pain and reduce fatigue.
Robust mounting frame minimizes flexing.
Sufficient strength is secured by using 6 mm thick steel material in front of the mounting frame. This prevents uncomfortable deflection.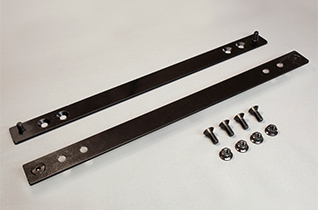 Conversion adapter for officechair
Black

Specifications:
Tilt function
Tilt lock function (two stages)
Tilt tension adjustment
Gas cylinder vertical lift: 60 mm

Mounted size:
260 mm front to rear × 405 mm left to right / 6-mm-dia. bolt × 4 pcs
297 mm front to rear × 405 mm left to right / 8-mm-dia. bolt × 4 pcs

Dimensions:
W 700 × D 700 × H 340–400 mm / Caster dia. 700 mm

Kit contents:
Stand unit × 1
M6 × 20-mm cap bolt × 4 pcs
M8 × 20-mm cap bolt × 4 pcs
M6 flat washer × 4 pcs
Hex wrench × 2 pcs (M6 × 1, M8 × 1)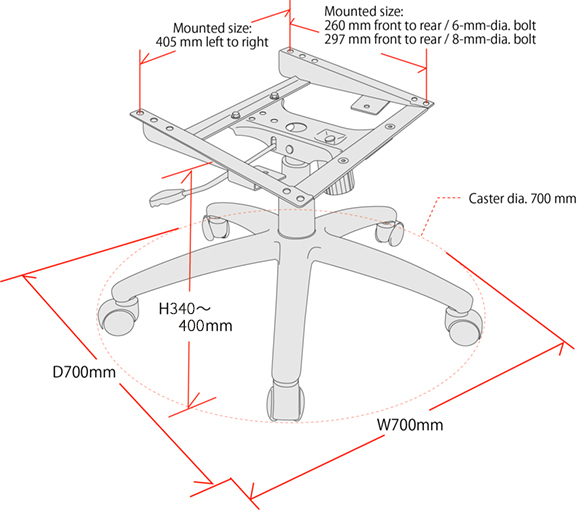 Compatible Auto Makers and Compatible Seats
SR series
L series
LX-F(LX Successor model)
ERGOMED series
(With electric function*1)
Old model ORTHOPAD series*1
Current ORTHOPAD series
SP-X*1
Sportster series*4
Cross Sportster series*1*4*6
SPORT series*5*7
STYLE series*5*7
TREND series*5*7
CT*1
C-Classic*1
EUROSTER series*2
STREAMS series*2
DIGO series*2
GIAS series*1
STRADIA series*1
CUGA series*1*3
VORGA series*1*3
032*2
054*2
110*2
132*2
023*1
033*1
SPX*2
EXPEDITION*2
SKY*2
R700*2
R600*2
R505*2
R333*2
R100*2
F550*2
F500*2
F300*2
F200*2
F104*2
SPEED*2
SPRINT*2
TORINO*2
MILANO*2
MONZA*2
CLASSIC*2
CUB*2
CLUBMAN*2
CLUB SPORT*2
ROADSTAR RS*2
ROADSTAR RSR*2
ROADSTAR SR*2
LANCER Evolution
1-4 (LS、SR3)
5~6(SPORT-J)*1
7-9(Dedicated seat/SP-JS Special pitch)*1
Civic Type-R
EK9(SR3)
EP3(SPORT-J)*1
Integra type-R
DC2(SR3)
DC5(SR4)
*1 Spacer kit required (Click here for details).
*2 Conversion adapter for officechair required.
*3 Not available for model HL.
*4 The front of the seat is high due to the large inclination angle of the seat; therefore, the seat angle will not be correct.
*5 Except for the J specification, the seat angle tends to be large, so the front of the seat is high and the seat angle is incorrect.
*6 Spacer set is not required when reinforce bracket is not installed.
*7 Some M8 flat washers or a spacer set (NPB806) are required depending on individual seats.
For other seat models, we recommend confirming the mounted size before purchase.